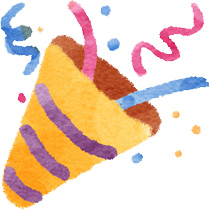 In our newsletter, we'll tell you for free what we tell people in $10k consulting engagements
We're committed to helping you make a good business decision with WebRTC, whether you choose to use SimpleWebRTC or not. Unsubscribe as soon as it's not useful to you.
Here's some of what we cover in our emails:
Evaluate the total cost of ownership for various options of building a WebRTC app, including hidden costs and the long-term costs of scaling.
Understand the basics of WebRTC, key terminology, and why realtime apps are so uniquely challenging.
See how different services charge and understand the math needed to make a fair comparison between them.
Review your options for building a WebRTC app (including an honest assessment of our best competitors).
Learn the common pitfalls and challenges in WebRTC development.
See why this stuff is so hard and why you don't want to reinvent the wheel unless you're working on your CS Masters' in realtime applications or prefer products that don't work very well.
Understand the high-value impact of user experience on your bottom line and why it's such a challenge in WebRTC apps given the 400+ UX edge cases in a typical app.
Periodically, we offer some extra goodies to our mailing list members, including trial plans, beta features, as well as discounts on our development and consulting services.